AA Rising: The Entertainment Resource
Dedicated to bringing you the best Asian resources on the net.
A starting point to discover the many things the Asian Pacific American communities have to offer, issues that need to be addressed and the bright future that lies ahead.
Asian Avenue: On-Line Asian American community. Best recognized for it's chat rooms. Membership is free, you get a easy to use and maintain web page, and you get to meet Asians from all over the United States and the world.
Asian American Women's Issues and Resources Web Site
Supporting a single organization is no longer the driving force for the current Fremont residence of BH. Today, living within the community of the Red Hawk Ranch Executive Suites...they work to advance themselves and to assist other organizations in every possible form, especially the Pilipino World Order.
CelebrAsian (a.k.a. CelebrAsian Greetings) is a company that was created to celebrate the culture and people that make up "Asian America" as we know it today.
Click2Asia is the premier online community for Asians and those interested in Asia
Search Engine
Groove|Asia is your Asian pop entertainment website. We introduce new movies, music, and mania from Asia.
Talent Agency
On-line resource for Filipino web sites.
Asian Buying Consortium (ABC) is a sales and marketing firm specializing in bridging the gap between corporations and the Asian North American market. In order to reach this lucrative market.

In this site we will be promoting, featuring, and supporting all the upcoming talent (musicians, dancers, artists, djs, models, etc..) of the people of the Pacific.
Persona 2000: Asian Americans in Politics
PERSONA 2000 is the voice of the Asian American Community. And with your help, it can be the voice of the Future. Right now the Truth needs to be exposed. There's been enough scapegoating. If you feel that the Asian American community has been irresponsibly maligned recently, and if you want a truthful analysis of "Donorgate" and Los Alamos, then the media coverage of the Asian American community must be changed.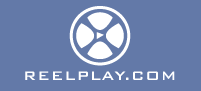 An idea whose time has come. Your trailers instantly available online. 24/7. Free.

REELPLAY.COM is an advertiser-supported electronic product guide that allows buyers worldwide to access your films' trailer, synopsis, credits, one sheet and pictures -- online -- 24/7 -- before, during and after the markets.

REELPLAY.COM is a service company that offers online solutions to film professionals worldwide. By exploiting the interactive features and global reach of the Internet, REELPLAY.COM augments the existing buying and selling process for films. Beyond our free electronic product guide, REELPLAY.COM plans to offer a suite of premium services that specifically caters to sales agents/distributors and territory buyers worldwide.

REELPLAY.COM is a neutral infomediary that links buyers and sellers together. We do not acquire rights.


Asian American Arts Alliance is a not-for-profit service organization providing a centralized information network, vital resources and advocacy services, and ongoing assistance to Asian American artists and arts communities across the country.


In 1995, the Asian American Arts Foundation set out to meet its first mission: to create greater awareness and consciousness of the need to support the arts and provide ongoing financial support to help support the work of Asian Pacific artists and arts organizations.